23 August 2022
ContentAsia Summit & ContentAsia Awards 2022, the first time in Thailand Channel 3 were nominated for a six awards.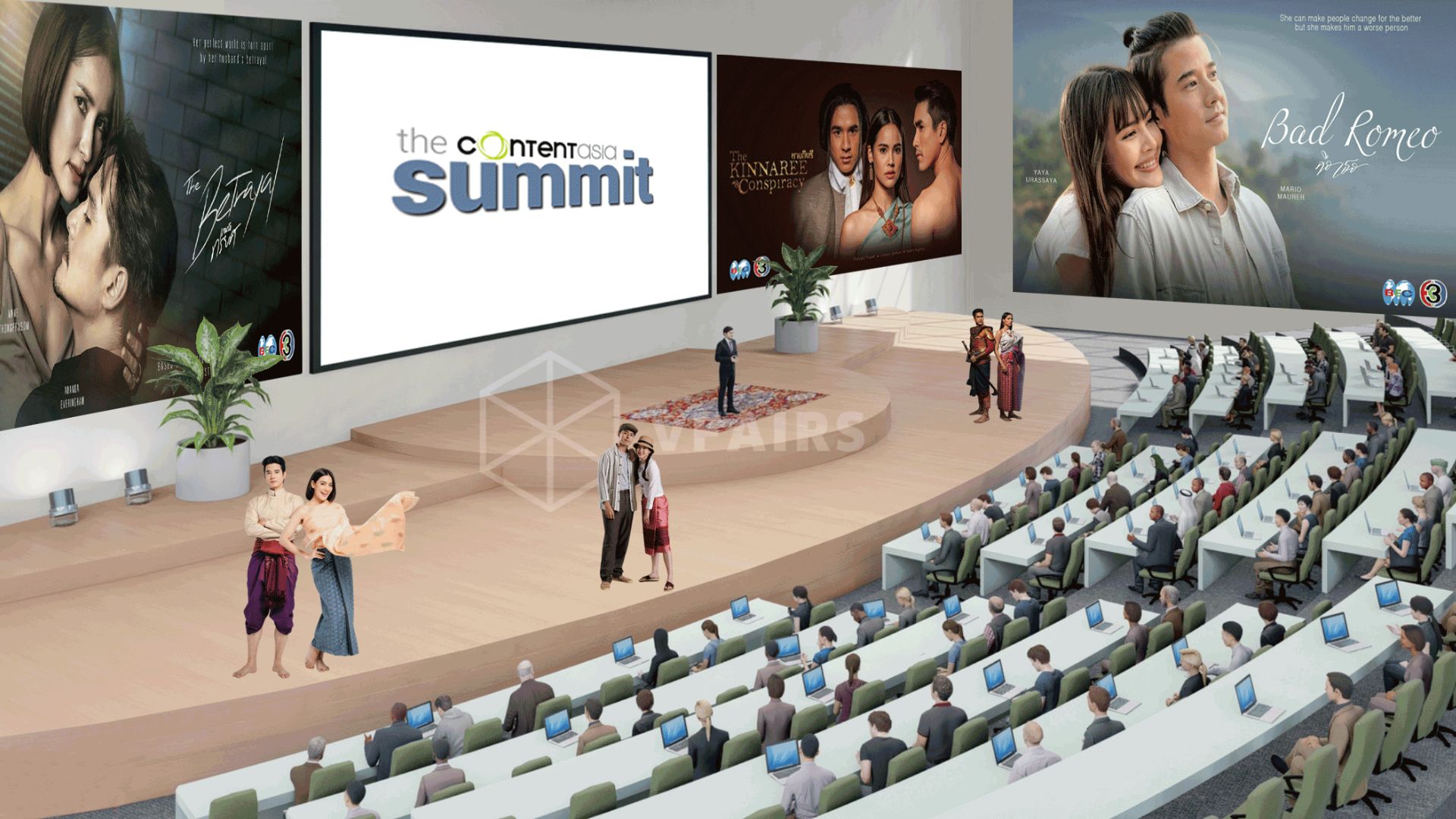 ContentAsia magazine, a leading international print and digital media company, arranged ContentAsia Summit & ContentAsia Awards 2022, in Thailand for the first time under the theme What a DRAMA!
In the event "ContentAsia Summit 2022", BEC World or Channel 3, a Thailand leader in content business and creator, has sponsored the summit and joined trade negotiations, including booth Online + Content Showcases on August 22-23, 2022 and On line + In-person on 24-25 Aug 2022. The event was at the Hyatt Regency Bangkok Hotel.
BEC World selected dramas such as "The Betrayal", "The Kinnaree Conspiracy", and "Bad Romeo" to present in the event, including number of drama contents that are lined up for the second half of 2022; such as "You Are My Makeup Artist", "Sup'tar 2007", "Retribution" , "You Touched My Heart", "Lipgloss Spy", and "Conniving Bedfellows".
Also, Channel 3 drama contents has been nominated for 6 awards from 5 categories, including:
Best Drama Series/Telefilm Made for A Single Asian Market, from "A Tale of Ylang Ylang"
There are 2 male actors nominated for Best Male Lead in a TV Programme, namely " Nine Naphat Siangsomboon" from the "A Tale of Ylang Ylang" and "Krating Khunnarong Pratesrat" from the drama "Switch of Fate"
Best Female Lead in a TV Program, who is "Baifern Pimchanok Luewisetpaiboon" from the "A Tale of Ylang Ylang"
Best Asian LGBTQ+ Program from "The Miracle of Teddy Bear"
Best Asian Comedy Program Award, from the "My Sassy Psychic"
The ContentAsia Awards 2022, will be held on Friday August 26, 2022 at the Hyatt Regency Hotel and will live via Facebook.com/contentasia from 8:00 p.m.